Step inside one of the most versatile venues you will find and let us help you create memories you'll remember for years to come!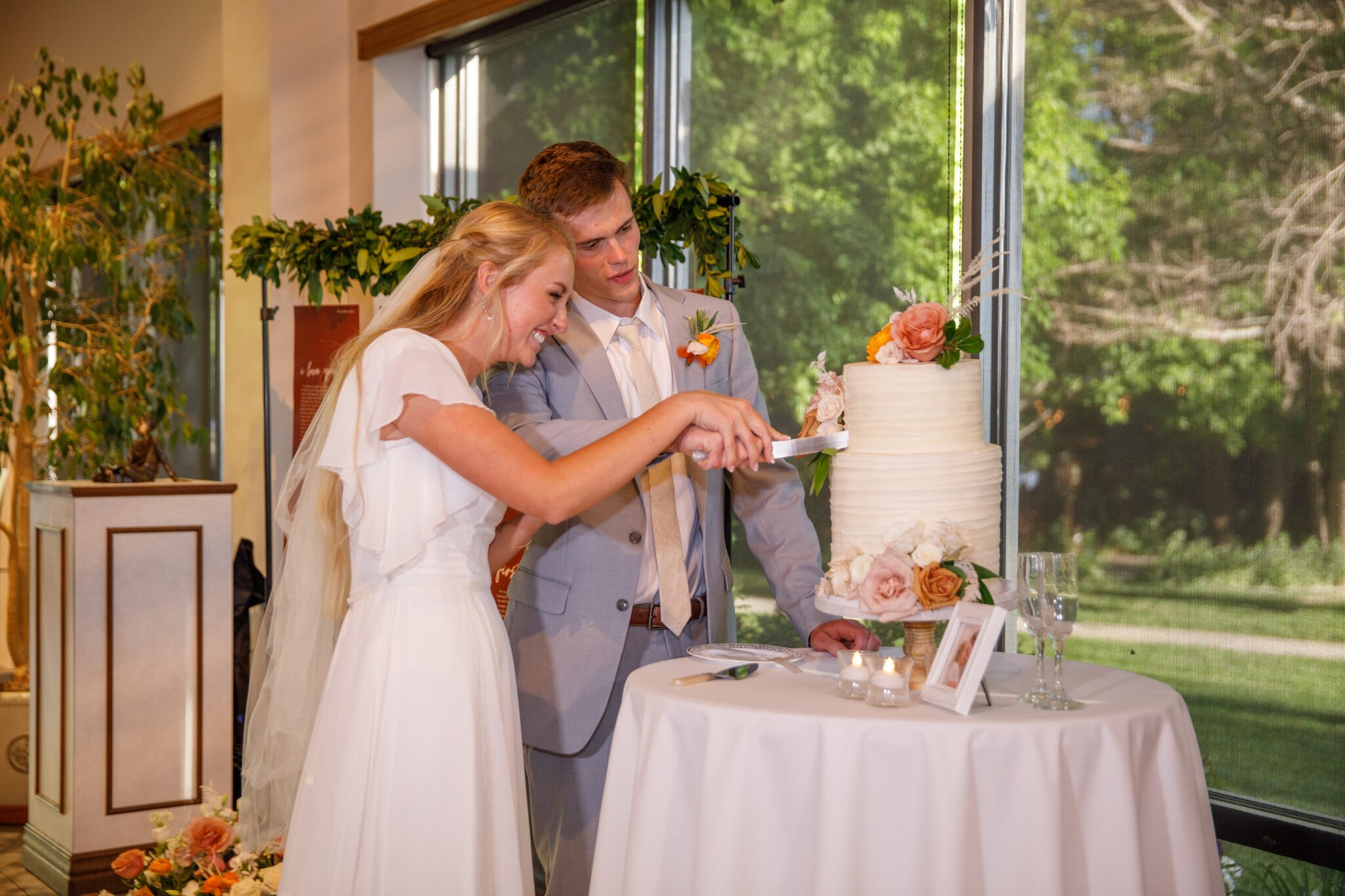 We want your wedding not only to be a special day but a once in a lifetime experience. Our incredible Wedding Staff and Event Director will work with you with a hands-on approach and will be there every step of the way!
With multiple indoor and outdoor ceremony locations, the possibilities are only limited by your imagination. Use of the exquisite and well-maintained gardens is included in the rental of the Alpine Art Center.
Our breath-taking views with our lush greenery and water features will be the perfect backdrop for your schools' event.
The Alpine Art Center offers specialty pricing for school events with the use of our catering. At the discounted rate you will receive all of our usual included amenities.
Trusted by schools throughout the area our venue can accommodate up to 400 people. Included in your rental are our pre-designed Snapchat filters to use during your event!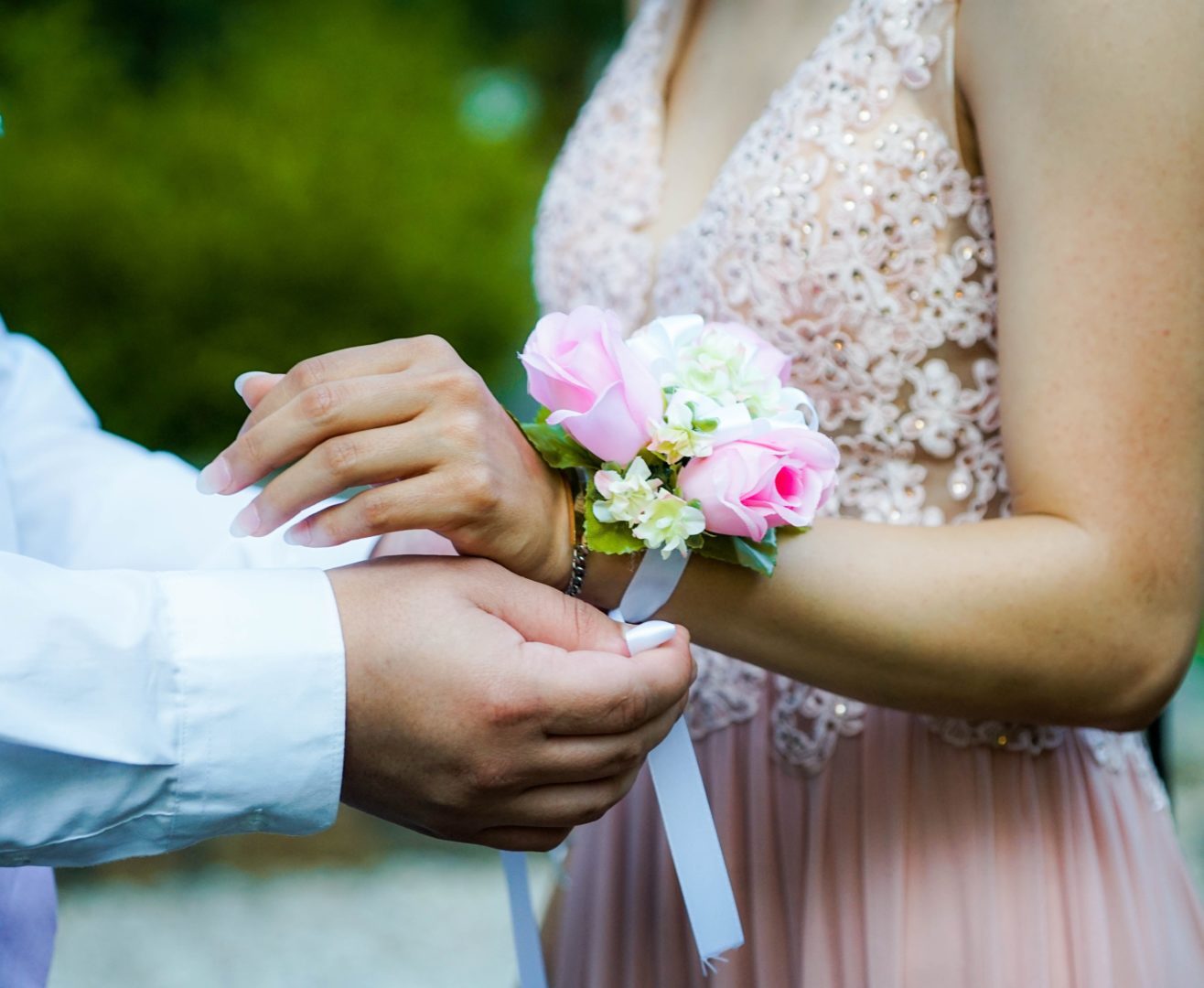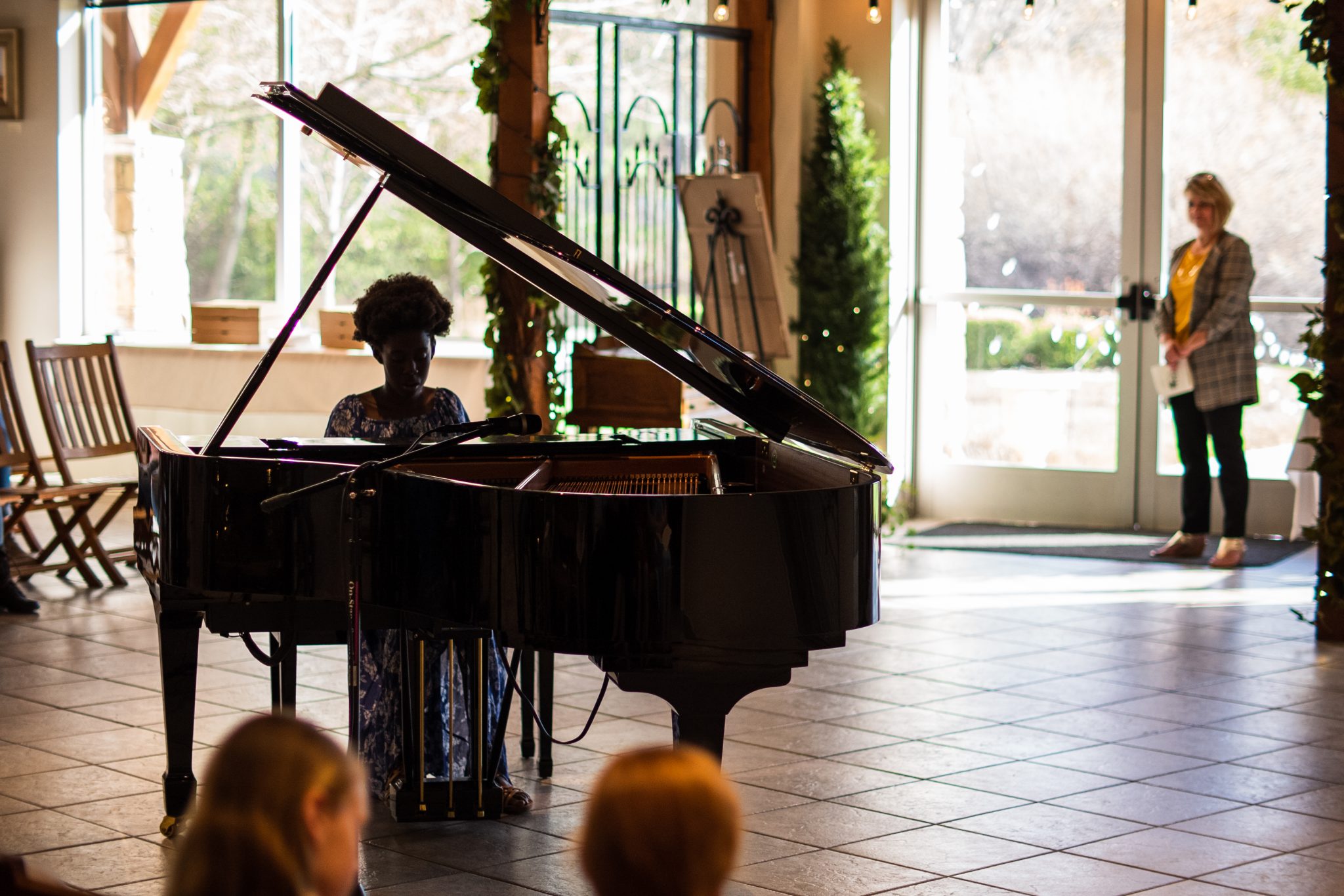 The Alpine Art Center offers low hourly rates for music recitals. We have a lovely open space for your students to display all of their hard work and talent. Chairs are included with your rental and set to your specifications for up to 80 people. We have a lovely and well-maintained grand piano for students use.
Have your next corporate event within a beautiful, versatile, and elegant venue.
The Alpine Art Center hosts corporate meetings, dinners, and events! We offer competitive low hourly rates. Chairs are included with your rental and set to your specifications for up to 80 people. Our projector and sound system are included with your rental. All events must be booked within 30 days of the event date.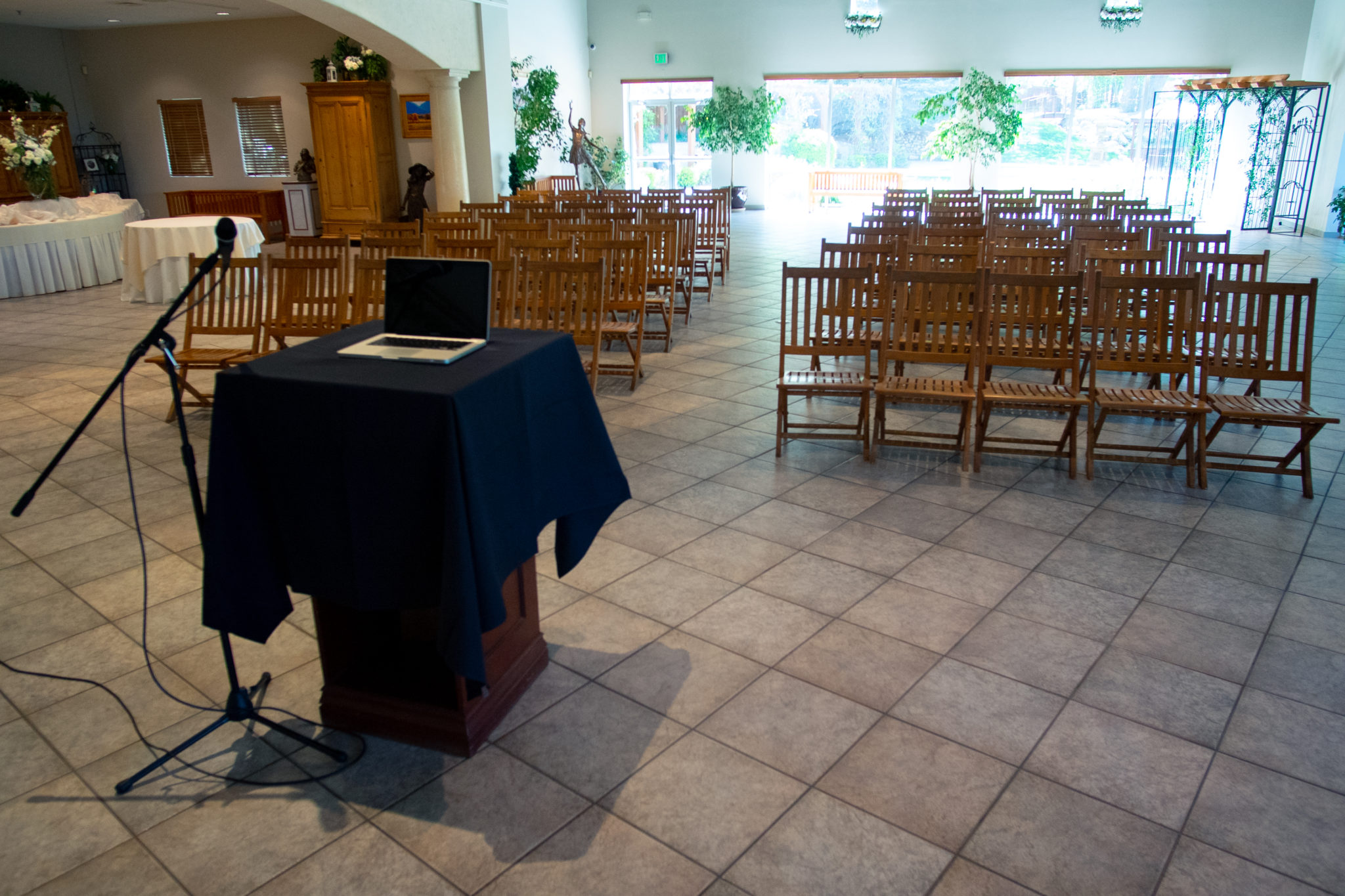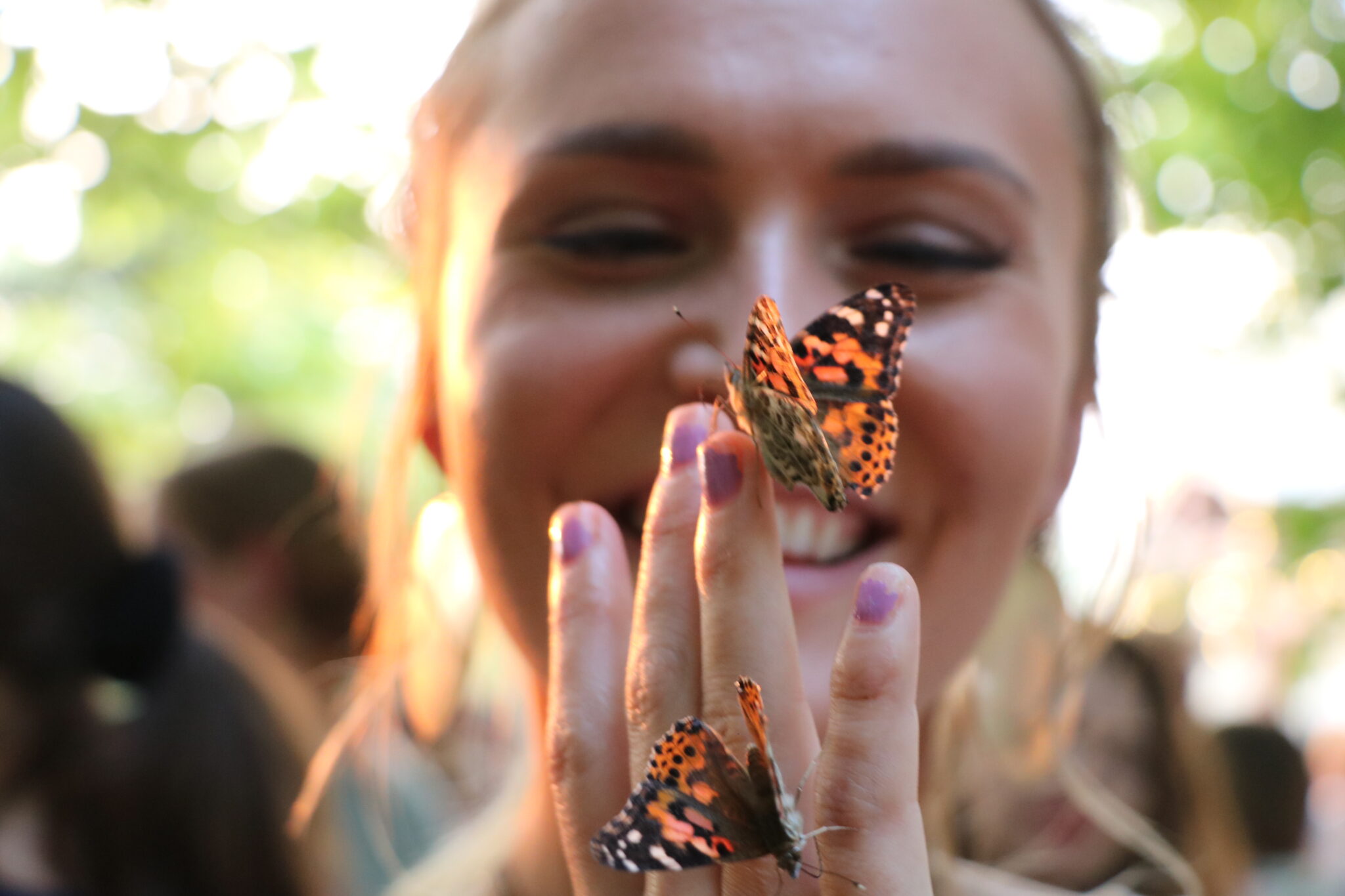 Have your next Birthday Party, Bridal Shower or Reunion with us! Allow our excellent staff to help you create an experience your guests will never forget.
We offer numerous amenities to our valued customers to make their experience here at the Alpine Art Center as amazing as possible.
Full access to gardens
10 off-white, floor length
Linens
Projector
Birdcage
Centerpieces:
black lanterns, hurricane lamps, or fish bowls
12″ circular mirror and/or greenery
Table runners:
Bridal satin or Pintuck
Your choice of vendors
Large parking lot
Custom designed room layouts
Linens overlays (black, white, ivory, red, burgundy, forest green)
Sound system with microphone (one wired and one cordless)
Access to our Bride and Groom's rooms*
Personalized sign at entrance
Kitchen (counter space, ice machine, sink, fridge)
Banquet Room
10 60″ round tables
2 8′ banquet tables
80 teakwood chairs
Cake table
Buffet area
Access to Art Gallery
Event Hostess
Set-up & take-down of
tables, and chairs
Sound system
3 floor easels
Grand piano
Gazebo
Water feature and outdoor fountain
Indoor fountain
Pergola
Upgrade Amenities (A Small Fee Is Required)
Specialty floor length overlays, runners, and/or chair sash linens
Additional tables
Additional linen overlays
*Amenities not included in hourly event rentals
*Bride and Groom's Rooms are not included with School Dance Events
Find Out If Our Venue Is Right For Your Event!
Leave us a message and we will get back to you ASAP