WEDDINGS, EVENTS
& RECEPTIONS
March 7th, 2020
10:00 am – 4:00 pm
450 S Alpine Hwy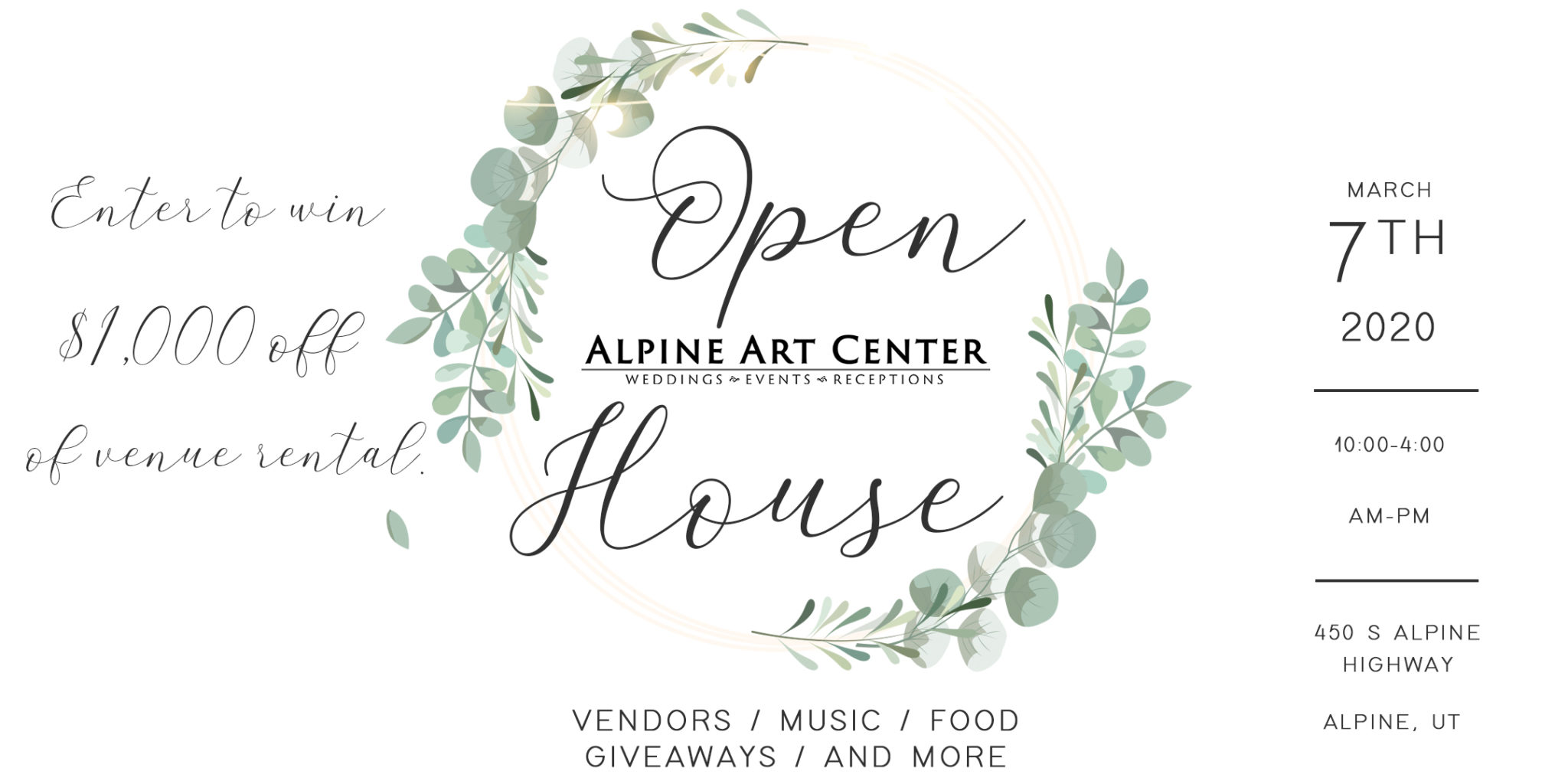 We want your wedding not only to be a special day but a once in a lifetime experience. With multiple indoor and outdoor ceremony locations, the possibilities are only limited by your imagination.
Re-imagine your corporate meetings, birthday celebrations, recitals, school dances, and dinners. Your guests will enjoy the breathtaking views of the nearby mountain ranges. These picturesque views combined with our lush greenery create the perfect atmosphere for any event.
The Alpine Art Center offers you a chance to experience food at its finest, without any hidden or mandatory service charges.
Surrounded by beautiful garden scenes, stunning water features, a gorgeous art gallery, and our very own sculpture park; we are the perfect place for you and your event.
Great venue, excellent staff, beautiful gardens all around. I will use them over and over again.

Eddy Edens


October 7, 2019

The best place to have had my wedding by far. Excellant setting and Excellant staff!

Jessie Miller Stanchfield


December 1, 2015

Great venue for catering special occasions. Art gallery is amazing and open to guests. Wonderful food and cost is much more affordable than you would suspect for the location and elegant surroundings. We've used them several times and have never been disappointed.

Julie Hansen Loveridge


February 12, 2019

This is a beautiful wedding venue!

Taylor Whittington


January 29, 2019

Fabulous venue for our daughter's Dec. 3, 2016 wedding! Classy looking, great staff, and fine catering options to suit various budgets. We highly recommend this place for wedding receptions and company parties!

Donal Pearce


December 4, 2016

Great services!! Affordable and a great experience!

Ben Brockbank


January 9, 2019
Subscribe to Our Newsletter
For all the latest updates with what's happening here at Alpine Art Center!