WEDDINGS, EVENTS
& RECEPTIONS
March 7th, 2020
10:00 am – 4:00 pm
450 S Alpine Hwy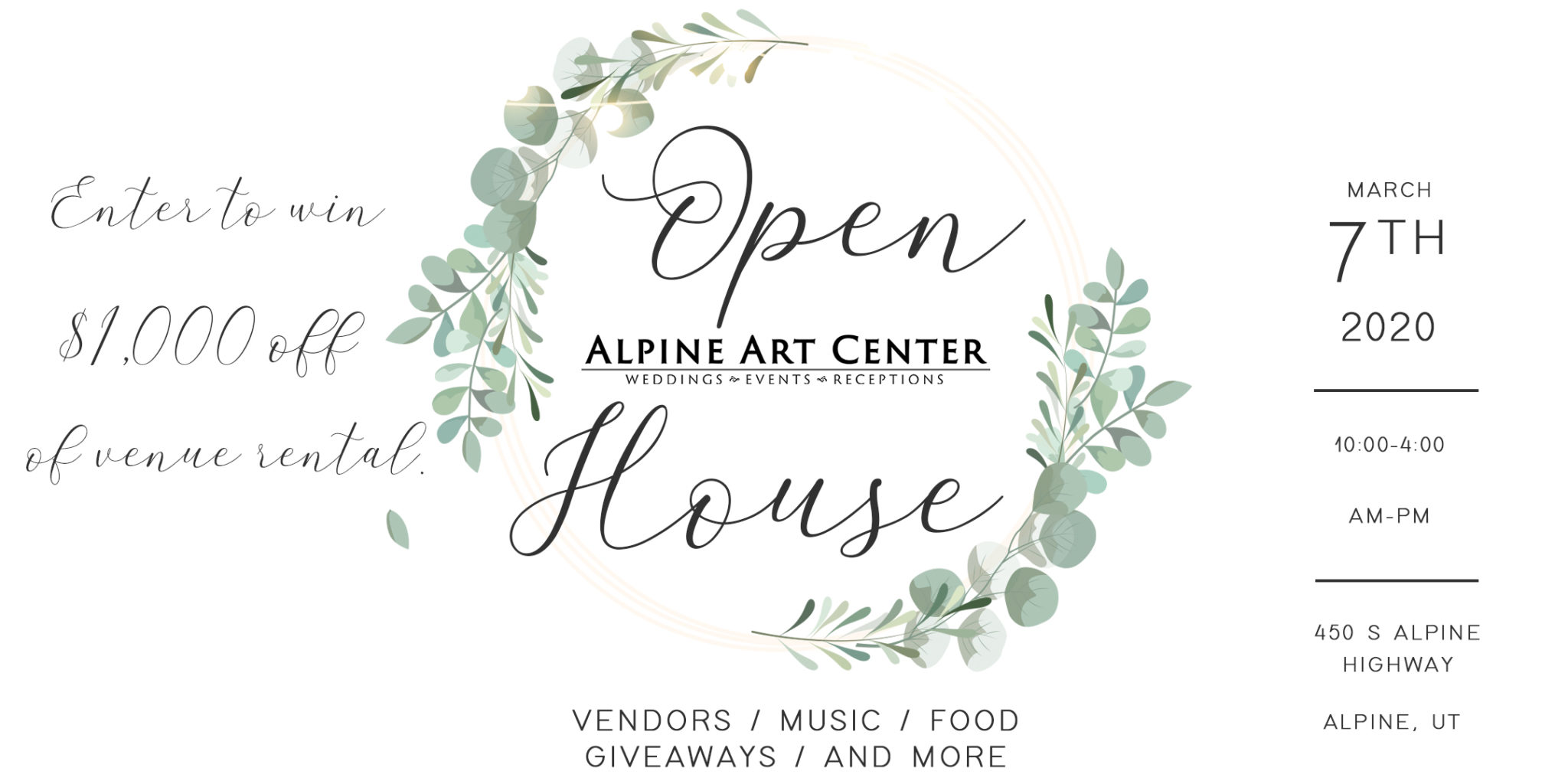 We want your wedding not only to be a special day but a once in a lifetime experience. With multiple indoor and outdoor ceremony locations, the possibilities are only limited by your imagination.
Re-imagine your corporate meetings, birthday celebrations, recitals, school dances, and dinners. Your guests will enjoy the breathtaking views of the nearby mountain ranges. These picturesque views combined with our lush greenery create the perfect atmosphere for any event.
The Alpine Art Center offers you a chance to experience food at its finest, without any hidden or mandatory service charges.
Surrounded by beautiful garden scenes, stunning water features, a gorgeous art gallery, and our very own sculpture park; we are the perfect place for you and your event.
Not only is it a real art center, it holds Adonis Bronze, has incredible scenic grounds, amazing art, and it's a great place hold events. 6 out of 5 stars

Daniel James


January 27, 2019

Our wedding Reception at the art center could not have been more perfect. It was everything my daughter had dreamed of and more. I'm so thankful for Jessica and Joy who helped make this such a wonderful evening!

Rachelle Ray Hagerty


May 6, 2019

Loved this place!!! I'll recomend it to my friends definatelly!

GiGi Fernandez


May 17, 2015

Thank you so much! We had our daughter's wedding here on October 25th and your staff was so amazing and helpful! I highly recommend!

Mandy Taylor McClellan


October 28, 2017

Lovely venue for an occasion. Nephew and his new bride used it for their reception. Location was ideal and staff was on top of everything.

Berkley McFaden III


August 27, 2018

I take my hat off to Alpine Art Center. They were absolutely awesome! They took away so much of our stress and anxiety. They are very professional and were on top of everything in a timely manner. We really enjoyed getting to know them. They helped put our kids at ease. I could go on and on about the successful day but I will leave it to highly reccomending them and letting you know other guests at our event have said they will use them as well. Thank you so much! Doug and Heidi Mayfield

Doug Mayfield


April 25, 2017
Subscribe to Our Newsletter
For all the latest updates with what's happening here at Alpine Art Center!