Want to know what other brides are planning on doing this year? Need some wedding inspo? We've got you covered! We've done our research and found the top 7 wedding trends for 2023:
Bud Vases and Candlesticks
Want to add some decor to upscale your wedding? Upcoming brides are loving the look of a tablescape with simple decor. The most popular being mismatched bud vases with florals, as well as colored candlesticks in various sizes. These are both such easy and classy ways to bring in some color to your wedding. Simple is in!
Non-traditional Guest Books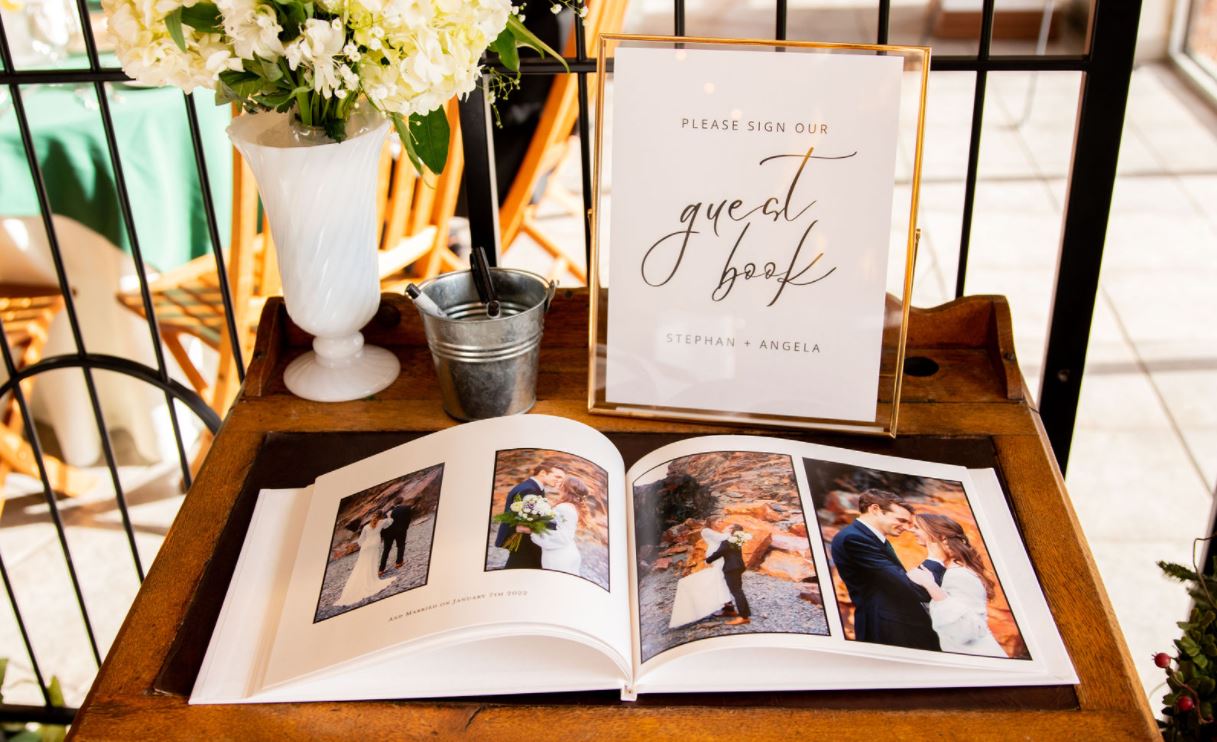 Guest books are a great way to be able to look back on your wedding day and see who was there and read over their words of encouragement for your upcoming adventures as newlyweds. Though the handwritten guest books are still in, non-traditional approaches are moving in! Some popular ones we've been seeing are telephone booths, note cards, polaroid photo albums and signing records or a photo of the couple.
Wedding Dresses
Brides are looking for a fun and classy way to add some pizzazz to their special day attire. Classic wedding dresses are all the rage currently, and so is adding bows to anything and everything. Picture a white, satin, elegant dress, but adding bows to the sleeves or on the back of the dress! Bows on shoes, bows in the hair, bows on veils, bows on dresses, bows on jewelry.
Love Drunk Photos
Classic engagement, bridal and wedding photos will always be in. But, currently making its mark in the photography world is the love drunk blurry photos. These photos are either taken or edited to make the photo look blurry in order to create a whimsical look and feel to the photo. So dreamy!
Petite Bridal Bouquets
Florals are one of the most beautiful and important ways to incorporate color and beauty into your wedding. 2023 brides are wanting simple, beautiful and elegance in their weddings. Petite bridal bouquets are just that! It's also a good way to spend less money on the bouquet and more on the florals around the wedding or venue.
Mismatched Bridesmaids Dresses
Whether it's mismatched colors, a broad color board, lengths of dresses, sleeves on dresses, or the pattern, mismatched is here. Brides are choosing mismatched bridesmaids dresses to give a variety to their bridesmaids so everyone feels beautiful in a dress fit for them, while also eliminating dress drama!
Private Last Dance
The perfect end to a perfect day, a dance dedicated solely to the two of you. A few minutes to debrief and let it settle in that you are newlyweds and get to spend the rest of your lives together. The journey is just beginning. So kick your guests out, tell the DJ to turn up the song, and dance closely with your spouse!
Whether you will follow these 2023 trends, make up your own trends or not, make your wedding YOURS! It's your special day and it will be beautiful with whatever you choose.
Written by: Kayla Stolper, Assistant Director of Events