As of 2023, we have concluded that the three most popular months at Alpine Art Center to get married in are May, August and September. We love these warmer and greener months at the venue. These months allow you to be able to do an inside and outside reception or wedding if you desire. Why are these months so popular? They are the perfect middle between spring to summer, and summer to the beginning of fall.
May
What makes May so popular are the white blossoms that bloom on some of our trees out in the gardens. This makes for the perfect Spring wedding! Spring at the Alpine Art Center gives you the perfect opportunity to use both the inside and outside of the venue.
August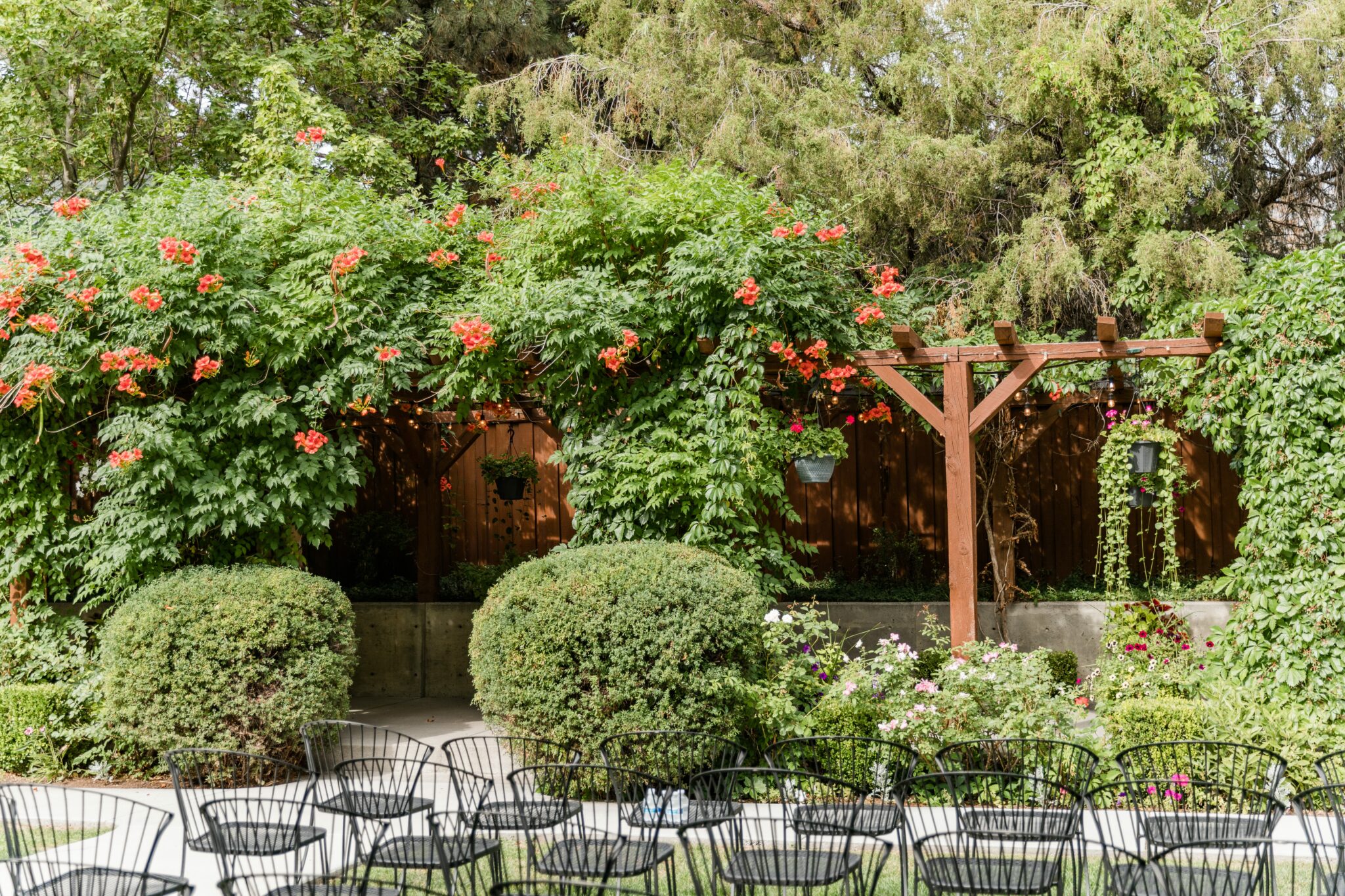 Red flowers bloom in August on the Pergola outside. The flowers with all the greens set the perfect backdrop for any ring ceremony! August is a great time to get married because summer is coming to an end, so everybody is wanting to do one last vacation before school and work take over.
September
When Autumn starts at the venue, it is filled with changing leaves and bright fall colors. The weather is a bit cooler but still warm enough to have that perfect fall wedding! September brings fall vibes to weddings but also still warm enough to give you the option to play around with your wedding colors – warmer summer colors or cooler fall colors.
Whether you choose to book in these top months or other months of the year, Alpine Art Center is a great place to have your wedding and reception!
Written by: Kayla Stolper, Assistant Director of Events